Know what you know
Ignorance is dangerous. This much has been observed by leaders, educators, and philosophers through the millennia.
American statesman Donald Rumsfeld, who served as Secretary of Defense twice: first, from 1975-1977 under Gerald Ford, and then from 2001-2006 under George W. Bush famously made the following statement during a press briefing…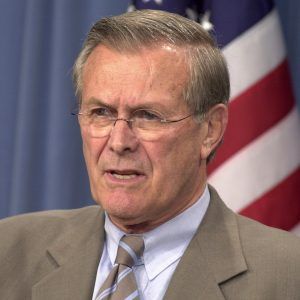 Reports that say that something hasn't happened are always interesting to me, because as we know, there are known knowns; there are things we know we know. … But there are also unknown unknowns—the ones we don't know we don't know.
Let that sink in for a moment. It is a profound observation. Things we don't know and we know we don't know are not the problem. We can learn them. We ca
n prepare for them. We can plan against them. The things, however, that we don't know, and we don't know we don't know them…those are the things that can disrupt, harm, or even kill us.
This is true for the adjuster, as well. Not knowing a thing and knowing where to find the answer is not a problem. Not knowing a thing is even a thing or believing a thing is a thing that isn't…the unknown unknowns – these are the things that get us into trouble.
Therefore, Mid-America provides as many ways as possible to get our adjusters the knowledge they need to succeed, through virtual and in-person support, JIT training, and professional development through our sister company, Adjust U.
We want you to know and to know that you know that what you know is accurate. If you don't, you risk mistakes like extending coverage that does not exist or failing to account for a thing that is covered. You risk becoming a conduit of faulty information, a cloud of confusion. We are here to generate light, not heat.
Know your stuff and know that you know your stuff, and if you don't…find someone who does. Get the assistance, gain the knowledge you need to succeed.
If you are an independent daily or CAT field adjuster, a desk adjuster, or a claims examiner interested in partnering with a people-first independent adjusting firm, look no further!
Contact us at adjusterservices@midamcat.com to learn more. Check out our website and get yourself on our roster today.
Looking to be trained by the best? Check us out at adjust-u.com.