MACS NEWSLETTER, September 2020 | Presenting Adjust U! You don't have to start out in the School of Hard Knocks anymore
by
Gene Strother
in adjust u, Adjusters, Conference, education, MACS News, Newsletter
Adjust U: The Mid-America School of Adjusting coming January, 2021!
Mid-America is proud to announce that we will open enrollment for Adjust U: The Mid-America School of Adjusti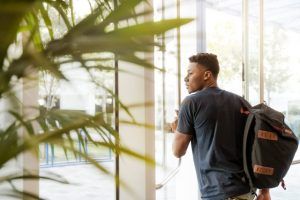 ng in January, 2021. This will be a comprehensive training for new adjusters and an opportunity to further the education and sharpen the skills of the junior adjuster still learning the craft.
The school will feature four levels of instruction:
Adjusting 101 – A self-guided introduction to adjusting through our Learning Management System.
Adjusting 202 – An intensive in-class Xactimate training led by our Level 3 Xactimate affiliate trainers.
Adjusting 303 – hands-on in-the-field training with our field management staff
Adjusting 404 – A mentorship program with a senior adjuster assigned to help you succeed with your initial claims.
Stay tuned for more news and information or inquire at adjusterservices@midamcat.com.
Even the Greek alphabet is getting in on the 2020 crazy train
The 2020 storm season, which is not yet over, has made its way from A to Z and Alpha to Beta. If we hit Omega, we can start making "Alpha and Omega, the beginning and the end" memes.
We recognize that so many small-to-midsized businesses have suffered irrevocable loss and devastation. Our hearts go out to those business owners and their employees and we hope for a full recovery for America and her economy.
We want to thank so many new adjusters who have cast their lots with us in 2020. Across the United States, we have added literally thousands to our already-robust roster and many to our everyday operations. Some of them are daily claim handlers. Some are catastrophe adjusters. Some are desk adjusters. All have contributed to our success and growth in 2020 and for that we are grateful.
Come See About Me! (A call to empathy)
by Gene Strother, editor (First printed in the daily storm newsletter, Hello Sally.)
Empathy is one of Mid-America's core values. By core value I mean, at our core, it is what we value. We strive to practice and demonstrate it in our dealings.
Would everyone attest that we always hit the mark? No. Sometimes we do not. Sometimes we fall short. But it is who we want to be and what we want to extend to those with whom we deal.
Empathy is invaluable in the insurance claims industry. Inevitably, the field and desk adjuster is dealing with people during a really difficult time, people who may not be at their most gracious or may not have much patience. They are frazzled, worried, anxious, and often suspicious of your intent.
It helps to imagine the roles reversed. Imagine that person is your adjuster and their loss is your loss. How would you feel? What would you expect? What fears or misgivings might you have?
May I share with you a poem I wrote a few years back?
Come See About Me
I'm a fatherless boy
'Cause my Daddy's gone;
I'm a widowed woman,
Now on my own;
I'm a disabled girl,
Watching other kids play;
I'm a man on the street,
Who's lost his way;
I'm an overwhelmed Dad
With bills I can't pay;
I'm the pet who got lost—
They call me a stray
I'm a quiet coworker,
Eating lunch by myself
I once was the man,
Now I'm here on this shelf;
I'm yesterday's news;
I'm tomorrow's headlines;
I'm not doing well,
But I'll tell you I'm fine.
Come see about me.
FABULOUS FEEDBACK FORM
Hey! Got something to say? We want to hear it. Just fill out the form below and give us your feedback.