MACS NEWSLETTER, August 2020 | Ridin' the storm on down to San Antone!
by
Gene Strother
in Adjusters, Conference, MACS News, Newsletter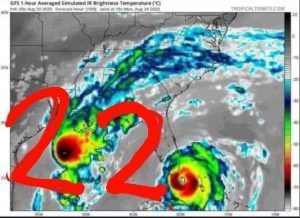 SEIZE THE DAY! THIS IS YOUR TIME!
Mid-America Catastrophe Services is NOW putting desk and field adjusters on standby for the looming storms. Are you ready to go to work for America's finest and fastest-growing IA firm? Act now!
Drop us a line at adjusterservices@midamcat.com
If you are not on our roster, hit the button below and get yourself on it today!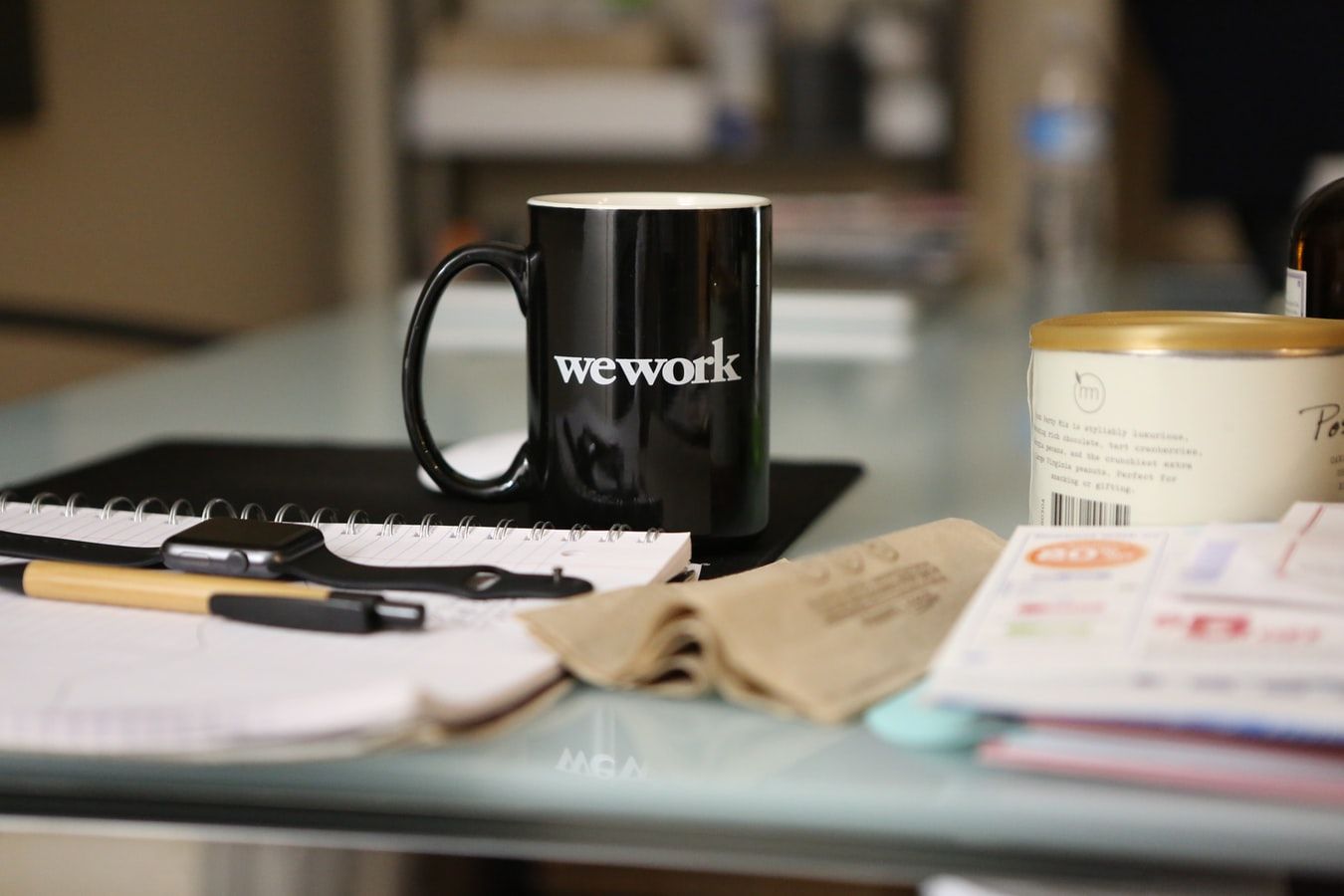 FEATURE ARTICLE BY EDITOR GENE STROTHER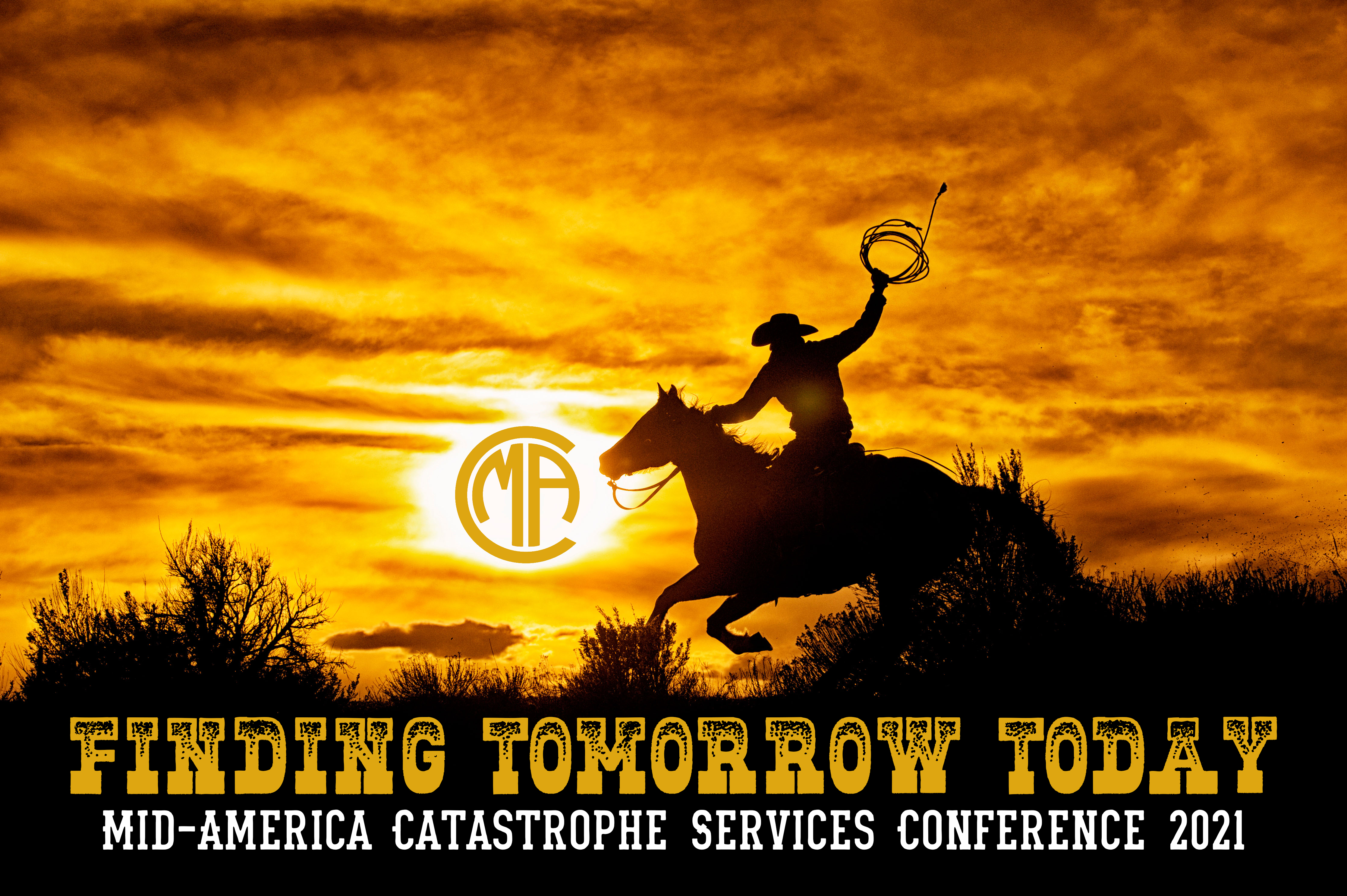 FINDING TOMORROW TODAY!
Mid-America Conference 2021 promises to be the biggest, baddest, bestest yet. (Yes! I remember how good Conference 2020 was. Trust me on this!) With key partners signing on at the Diamond, Platinum, Gold, Silver, and Bronze levels, underwriting everything from drink tickets at our famous Sunday Night Adjuster Appreciation Dinner to fabulous prizes and giveaways throughout the conference, including the Grand Finale Giveaway to conclude the week on Wednesday, we are set to have a boot-scootin', rootin-tootin', mighty fine time in the heart of Texas!
Our theme is "Finding Tomorrow Today." We will remember that today is yesterday's tomorrow and reflect on how we got where we are. Then, we will peer ahead into 2021 to reveal the biggest year in our history when it comes to launching new programs! Change is inevitable and in this day of explosive technology advancements, it is exponential. The future of the independent adjusting side of the claims industry belongs to the bold, the brave, and most of all, the prepared.
The smartphone in your pocket is a thousand times smaller, a thousand times cheaper, and a million times more powerful than a supercomputer from the 1970s. –The Future is Faster Than You Think by Peter Diamands and Steven Kotler
Read that a couple of times and let it sink in. Then, understand that technology is changing more every year than it did every decade when my peers and I were kids.
Kurzweiler's Law of Accelerating Returns
An analysis of the history of technology shows that technological change is exponential, contrary to the common-sense "intuitive linear" view. So we won't experience 100 years of progress in the 21st century — it will be more like 20,000 years of progress (at today's rate). The "returns," such as chip speed and cost-effectiveness, also increase exponentially. There's even exponential growth in the rate of exponential growth. Within a few decades, machine intelligence will surpass human intelligence, leading to The Singularity — technological change so rapid and profound it represents a rupture in the fabric of human history. The implications include the merger of biological and nonbiological intelligence, immortal software-based humans, and ultra-high levels of intelligence that expand outward in the universe at the speed of light. – The Law of Accelerating Returns
If Kurzweiler's words seem profound and sobering, understand that was written in 2001!
This is why we are committed to finding tomorrow today! Waiting until tomorrow will be too late. Technology will continue to drive changes in our industry and we must be ready to not only accommodate but to capitalize on them.
And we are!
Join us in San Antonio January 17-20
Ours is still the most affordable conference of its kind and will rival conferences costing five times this amount for quality of content, continuing ed offerings, networking opportunities, and just a good, old-fashioned, rip-roaring time.
WHAT ABOUT BOB? INSIGHTS AND TIDBITS FROM EVP BOB UHLER
Symbility is another path towards our future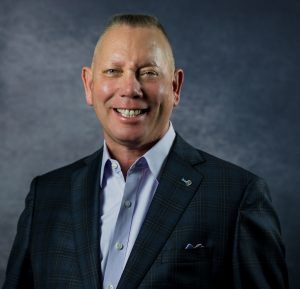 Interesting that we are talking about our annual claim conference theme of "Finding Tomorrow Today".  As part of Mid-America's expansion, we have another client that utilizes the Symbility estimating software and our planned growth includes recruiting existing Symbility adjusters and training more Symbility adjusters.
As adjusters, we are always learning and always looking for an edge on the competition.  Believe me, independent adjusting is competitive and there is no shame in learning and becoming the best adjuster that you can be.  We all strive to achieve that goal.
Symbility estimating software may not have the market share that Xactimate has in the industry, but Symbility has a place with a growing number of carriers.  Learning another estimating software is just another way for an adjuster to stay ahead of the competition.
Mid-America has a need for both Xactimate adjusters and Symbility adjusters.  Now is the time to hone your skills and let us know if you are Symbility proficient.