Mid-America's Conference 2022 | Accelerate into Great Times & Golden Opportunities, Part Four: Meet the staff that will make a difference in your career path!
One of the key benefits of our biggest annual event is the opportunity to network. Accelerate 2022 will take this next level as we will set aside specific times and places for adjusters to interact with key personnel. The people responsible for recruiting, field and desk deployment, storm management, and account management will be available to meet with you and to discuss your role at Mid-America Catastrophe Services.
Nicole Orso, Deployment Manager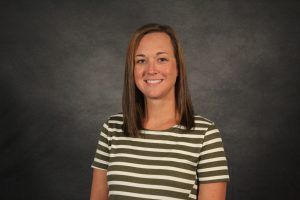 You want energy and focus? You want quality and engagement? Here she is.
Nicole has been with Mid-America since 2019. She began as an understudy to longtime Deployment Manager Trey Loftin but quickly proved her mettle. Her skillset and commitment to growth in the department freed Trey to expand his reach in the company as Nicole took over more of the daily dispatch and storm deployment duties.
Today, Nicole runs the dispatch and deployment departments and continues to build vital bridges between Mid-America management and field adjusters. If you are an adjuster and you do not know Nicole, get to know her. She could be your best friend.
Keith Craft, CAT Director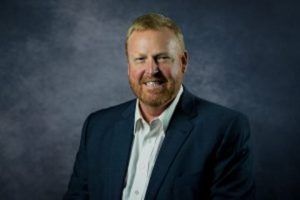 Nobody but nobody knows more about policy and adjusting than this cat who runs our CAT. Give him a chance and he might tell you a thing or two about hunting or fishing, too.
Keith Craft is the CAT and Field Operations Director for Mid-America Catastrophe Services. Keith has over 27 years of experience in the property and casualty claim industry.
Keith began his career with Hurricane Andrew in 1992. Over the past 27 years, Keith has participated in every major catastrophic event while working throughout the United States and Canada. Keith is a leader recognized for his extensive knowledge and professionalism. His experience and leadership have propelled him through industry ranks, advancing from adjuster to trainer, technical advisor, account manager, CAT manager, and catastrophe coordinator.
Keith is responsible for the oversight of adjusters in our daily and catastrophe claim operations. Keith is viewed by his peers as the go-to source for operational knowledge and expertise.
Keith has held 30 State Adjuster Licenses, the National Flood Insurance Program (NFIP) Certification and the California Earthquake Authority (CEA) Certification, as well as numerous insurance company certifications.
Mark Glass, Director of Inside Claim Operations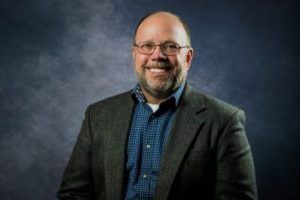 Are you a desk adjuster? You must meet this guy! Mark is the DA Maestro.
Mark joined Mid-America in 2013, bringing with him more than 15 years of experience as an independent adjuster and more than 30 years of management experience.
Mark began his work with Mid-America as an outside adjuster. He would also serve intermittently as an inside claims examiner and team lead.
During Hurricanes Harvey and Irma, Mark managed a large team of inside desk adjusters and file examiners on-site for a key client. His team settled thousands of claims.
Mark currently serves as Account Manager and Director of Inside Operations. He provides guidance and leadership for our inside claims-handling operations across the country.
Mark also has experience in Emergency Management, having served as a software consultant and data manager for True North Emergency Management, a division of Neel-Schaffer Engineering.
Jonathan Rice, Director of Training & Development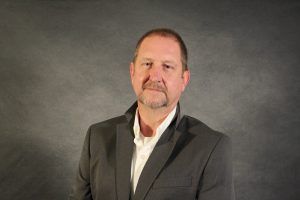 Jonathan's special gift is helping others hone their craft. He is a teacher par excellence and a key cog in our Adjust U school of adjusting.
Jonathan is the Director of Training and Development at Mid-America Catastrophe Services. He is an experienced and engaging trainer with 15 years of experience in the insurance industry. Jonathan has extensive management experience, practical field claim handling, and in-office claim operations. Jonathan began his career in 2006 and has participated in every major catastrophe event since while working throughout the United States and Canada. He is a nationally recognized educator and trainer, lending his extensive knowledge to develop our current adjuster workforce while developing our future adjusters and leaders. Jonathan's expertise includes Xactimate, XactAnalysis, Symbility, policy & compliance, as well as insurance courses and certifications. Jonathan is responsible for Mid-America's training and development program, including Adjust U, training initiatives, Xactimate courses, orientations, certifications, Symbility training, and course development. He is responsible for the curriculum of Mid-America's Adjust U and certification of all coursework. Jonathan is a graduate of the University of South Alabama and a Navy veteran. He is an Xactware Certified Affiliate Trainer.
Phil Piper, Director of the Auto Division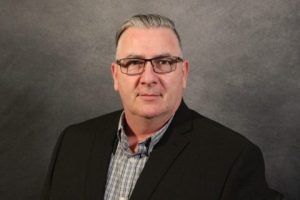 Phil knows auto! When you are looking for him, just look up. At 6'9″, he is hard to miss.
Phil is the Auto Division Director at Mid-America Catastrophe Services. Phil is a forward-thinking and passionate leader with over 27 years in the property & casualty claims industry. He has an extensive array of experiences in the insurance claim world but thrives in the areas of automobile physical damage estimating, liability investigations, and injury/litigation claims. Phil has been a leader throughout his career, able to motivate and empower others to reach the desired results that are established and confirmed by relative data and metrics.
Phil is responsible for leading our automobile claim division here at Mid-America. Phil is tasked with implementing cutting-edge technology into our auto estimating and auto claim handling throughout the United States. Phil is up to the challenge of building and maintaining a world-class auto division. Phil is adept at pivoting where needed and is focused on customer service.
Phil is a graduate of Auburn University at Montgomery with a Bachelor of Arts, Speech/Language Pathology & Audiology. Phil holds Associate in Claims (AIC) and Property Claims Law Specialist (PCLS) designations.
There are so many other staff members you will find delightful, helpful, entertaining, and vital to your growth in the company. From recruiters to quality assurance personnel to account management, the gang will all be there to greet you and get to know you. Don't miss this opportunity to hitch your wagon to the brightest star in the IA galaxy.