Mid-America's Conference 2022 | Accelerate into Great Times & Golden Opportunities, Part Three: Be Boundless, by Keynote Speaker Andy Bailey
by
Gene Strother
in Adjusters, Adjusting, blog, Conference, Uncategorized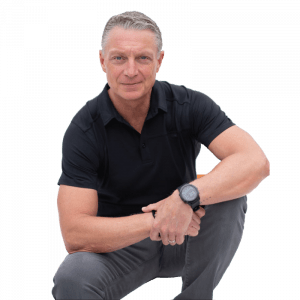 Conference 2022 will feature keynote speaker Andy Bailey. Andy is the founder of the "No Try Life," Taking the Yoda mantra, "There is no try, only do", Andy and his Petra Coach associates have helped thousands to realize their potential.
Following is the official press release from Mid-America Catastrophe Services:
We are pleased to announce that Andy Bailey, founder of Petra Coach will be the Keynote Speaker at the 2022 Mid-America Catastrophe Services Conference.

A serial entrepreneur, Andy started his first company while still in college, which he subsequently built into a multi-year Inc. 500 corporation and successfully sold and exited. Now, he and his team coach C-level leaders, full teams and audiences of all sizes and industries toward mastering the same habits he uses to scale himself, his team, and his businesses, as well as his clients' – which he calls members – leaders, teams, and businesses.

Andy is best known for his "No Try Life" approach to personal and professional growth — that is, eliminating the attitude of try. Success always boils down to doing. Further, when your actions are fueled with purpose, alignment, and accountability, you'll succeed more frequently with much less drama. He's also penned several books on business and leadership success, including the Amazon bestseller No Try Only Do: Building a Business on Purpose, Alignment, and Accountability, more recently, Vitamin B (For Business): Your One-A-Day Supplement for Improvement in Business and Leadership. His latest, Be Boundless: Your Guide to A Boundless Life will hitthe shelves soon.

Learn from Andy, network with the best in the adjusting industry, and enjoy an exciting time of entertainment, dining, and our always popular golf tournament at Conference 2022. It will be at the Beau Rivage Casino and Resort in Biloxi, MS, January 23-26.
CLICK HERE
to Sign up now and get the pre-Thanksgiving discount.
Accelerate!