MACS NEWSLETTER, June 2020 | Here we stand! (When values matter most, we value what matters most)
by
Gene Strother
in Uncategorized
Mid-America employees talk about core values
Mid-America has always been a values-centric organization. A couple of years ago, we got the leadership team together to identify our core values – the values we feel most define who we are and aspire to be. We put them on the home page of our website. More importantly, we set about engraving them on our hearts. These are they:
Integrity
Empathy
Humility
Community
Industry
Responsibility
Three weeks ago, I asked our employees to tell me about their favorite core value or the one they feel most passionate about. The responses were immediate, honest, and telling. Here, I want to thank those who responded and share with you their thoughts.
It's tough to pick just one. But I believe that the first is first for a reason. Integrity is doing the right thing. It's who you are as a person and it's not only about what you do when people are watching. It's about doing the right thing, when no one is watching. You only get one chance! Do the right thing! ~Robert Uhler

Integrity means a lot to me because when you do things the right way, the honest way, then there is always peace. ~Debbie Coleman

Integrity – We do the right thing, because it is the right thing to do. I teach this to my kids in our daily lives. We do the right thing, not expecting recognition or a reward. No matter what others are doing or who is watching, we should always choose to do the right thing. ~Nicole Orso

Integrity! The Right Thing – I have always been a firm believer in this. My father gave me an excellent piece of advice when I first started working and I have always lived by it in my career. It has allowed me to be the person that I am, and afforded me a good working path – one that has sustained me all my life. He said: "when a person pays you for a day's work, you give them that day's work and more". It has not hurt me a bit and I have endured! ~Judy Moore
I am sharing these in the order received that morning. I am a little slow sometimes, I admit, but even I could see a pattern beginning to develop.
Humility! Often when stress and workloads are high, we can become more easily irritated by others – whether insureds, clients or colleagues.  Humility can give us pause as we set aside our personal preferences and refocus on our common goal of high quality claims handling. ~Jodi Dupree
(So, now we begin to see some diversity in the answers.)
Integrity– what it means to me: Doing the right thing even when no one is looking or when it not known to others. Doing the right thing makes me feel good as a person. Honesty is very important to me. ~ April Hunn

While all of these are great the one that first came to mind was community. This is a great one for me because loving what you do and being around people you enjoy working with, I believe, makes a huge difference in the work you put out. Treating coworkers (anyone really) as you wish to be treated, helping coworkers out when needed and being courteous to all around you are all very important. When spending a lot of time at work great culture and a great work environment is a blessing. ~Erica Brinegar

They all mean something to me, but I will start at the top this week. Having Integrity to me is like a house having a solid foundation, without it you are just flesh stretched on bones. I think at the end of the day all one has is their character/integrity, when the ball game is over, what kind of person would you like to be remembered as. ~Zack Meadows

Humility – This is the one I like the best just a little over Integrity.
The first 2 sentences says it all in my opinion and that starts at the top with Zack & Stacy. If a stranger walked to a room full of all Midamcat employees they would never know who the owners were or who the mangers were because we all get treated the same. I have never worked anywhere where everyone is willing to help no matter who you are!! I guess that's part of Integrity also. ~Tommy Brown

I would have to pick "integrity".  My Dad who passed a couple of years ago, told me all my life that "if it's worth doing it's worth doing your best".  He also said "If someone trusts you enough to give you a job to do, give it 120 percent".   I have to say that given this opportunity to work from home for Mid America is challenging at times and I'm sure Paige wants to "pull her hair out" with all my questions, but I truly enjoy my job and everyone has bent over backwards to help when I need it.  ~Linda Conner

Responsibility – Gene, as all the core values are important, this one certainly stands out to me. I feel that as an I/A firm and an adjuster, we have the responsibility, not only to the carriers but the insureds, to provide an accurate assessment of the damage. This means all the damage that is afforded coverage under the policy. I think sometimes we move too quick and miss items that fall under our responsibility. ~Paul Griff

I think the value that I value the most is Integrity. When the stone says "Here lies Keith…" The Integrity is what will be remembered. We've all had conversations with others where a statement was made like "you got to watch that guy, he's shady" or "I don't trust him/her as far as I can throw them". ~Keith Craft

Empathy is my core value of choice that I strive to incorporate into my everyday life. You may think you have it bad but you have no idea what the person sitting across from you has going on.  I constantly put other peoples needs before mine, and that's not so I can pat myself on the back but it's because we should do unto others as you would have them do to you. And I quote from my favorite hometown pastor " People don't care what you know, they want to know that you care." ~Courtney Belletty

Empathy! One of the most important bases to forming a healthy interpersonal relationship is the ability to empathize. Trying to comprehend another's feelings and emotions helps you understand what motivates them. I've found being able to empathize with someone makes me want to see them succeed, similar to how in a novel or movie I will often find myself rooting for a character—good or evil—whose motivations are well crafted by the writer. Not trying to empathize with someone may make you experience negative bias towards that person, and avoiding judging others with at least attempting to see things from their perspective is important in this business, not to mention in life. ~Ryan McRae
I am honored to work with such people.
What is your core value of choice? Want to share it with us?
Write the editor right here.
Perhaps now more than ever, children need the influence and involvement of a loving father in their lives. We are so thankful for the fathers we work with every day – the men who shoulder a heavy work load and still manage to maintain balance between work and home, between making a living and building a life.
Here is something I wrote and shared on Father's Day in 2019. I still believe it…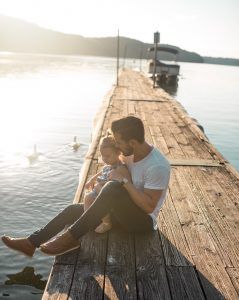 Be consistent but not implacable.
Be flexible but not unpredictable.
Be honest but not cruel.
Be kind but not a flatterer.
Be strong  but not immovable.
Be firm but not intractable.
Be gentle but not soft
Be sure but not smug.
Be demanding but not unforgiving.
Be yourself but not a jerk about it.
Be "there."
Gettin' down in the Gulf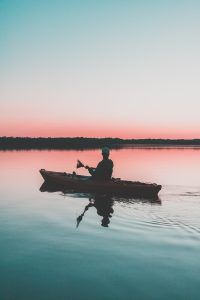 We are always looking for talented, committed adjusters who share our values and are ready to go to work with the IA firm built "by adjusters for adjusters." We are specifically in need of additional resources in Florida, Texas, and Louisiana for both daily and CAT claim work. If you want to know more, drop us a line here. One of our recruiters will be in touch right away.
The Mid-America Podcast with Mike Sternad
Insight for Adjusters – an interview with account manager Matt Meadows