MACS NEWSLETTER, May 2020 | Adjustified! Thriving in adversity
by
Gene Strother
in Adjusters, MACS News, Newsletter, pandemic
Adjustified! A modern tale of survival of the fittest
by Gene Strother, editor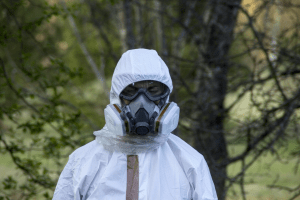 It is March 7, 2020. My plane has just touched down at Reagan International in Washington DC. Another day, another trip…and that is already old news in this still-new year. Between trips to the Mid-America home office in Mobile and our Texas office in San Antonio (I live in the Dallas/Fort Worth area), I have already spent a week in Las Vegas for the NACA Convention, a week in Biloxi for the annual Mid-America Claims Conference, and most of a week in Florida for the big NAMIC annual convention.
I have hardly been home at all in 2020 and it is already March.
I know. Be still your beating heart, right? Suffering in destination places like Vegas, Biloxi, a Florida resort, San Antonio, and, um, Alabama. It is a tough job and somebody has to do it.
I land in DC and dream of home. Little did I dream, however, that the next day, the day before the Convention begins in earnest, the whole shebang will be canceled and everyone will scramble for flights home.
Somehow, a virus with a beer's name has gotten a grip on the nation. At that point, I was uncertain how a thing like that could shut down a convention at a moment's notice. But a thing like that turned out to be a worldwide pandemic that I had only barely followed in the news. Of course, it could shut down a PLRB convention. It shut down whole countries, entire continents.
By Sunday night, the fabulous Gaylord Hotel is a ghost town. Only a few brave (or ignorant) souls remain. I am among them. I will not get on a flight home until Monday morning.
Pandemic Pandemonium
That is when, for me, the unsettling insanity ensued, sending most of us home to shelter in place until the worst was past. I was home by March 9. It is May 14 as I write this, and I am still here, working on this little (not master)piece from the comfort and confinement of my home office.
For weeks, only essential businesses and workers have been allowed to leave their abodes and brave the COVID-19 virus. This reality has been true in many states and most major municipalities.
We tip our hats and offer our heartfelt gratitude to those still out there on the frontlines, doing the good work to keep a nation from unraveling at its seams: the doctors, the nurses, the police, the firemen, military personnel, the grocery store personnel, other essential employees…and the field adjusters.
Implementing the Plan
When Coronavirus clamped down on America, we at Mid-America Catastrophe Services immediately implemented our Business Continuity and Disaster Recovery Plan for our corporate employees, our partners and clients, and our independent adjusting team. We have used modern technology to enable our forces in the field to minister to the needs of those impacted by storms or other property and casualty emergencies. Our people have responded splendidly, heroically.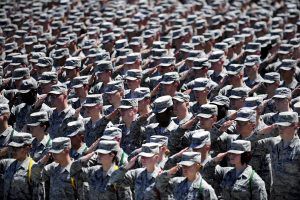 While our thoughts and prayers are with those whose lives have been interrupted and livelihoods threatened or destroyed by this pandemic, we are eternally grateful that our business has been able to not only continue but to rise to a new challenge never before faced by this industry…and to offer meaningful and effective claim-handling solutions to our clients and partners.
We have more than survived. We have thrived. Why? Because we work with the best independent adjusters – field and desk variety – in the business. We salute you, the fittest, the finest, for the way you have risen to the occasion, met the challenge head-on, and continued to service the needs of others.
We are in the people business and we work with the best people in the business.
Salute!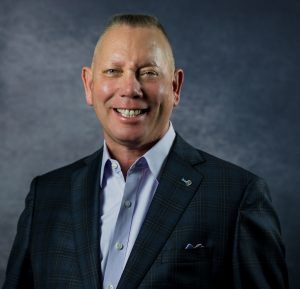 What about Bob?
The warm & fuzzies with Bob Uhler
[Editor's Note: This is a new feature of the MACS Newsletter. Each month, Bob will give you the inside scoop from the ultimate industry insider.]
Get ready to go! A Catastrophe Preparedness Plan for the CAT Adjuster
June 1st marks the beginning of hurricane season. The national government, state governments. and municipalities highlight the importance of hurricane preparedness for their citizens and those at risk for hurricanes at the beginning of the season.  What is not addressed in these hurricane preparedness plans is what we are here to talk about today.
Mid-America has commitments to our carrier clients and our adjusters.  Mid-America and our adjusters are ready, willing, and able to deliver on those commitments and promises!  Hurricanes present a special challenge for adjusters deploying to the catastrophe.  We will highlight some of the areas that adjusters need to plan for and develop their own personalized plan.
Hurricane Preparedness for the adjusters ready to stage and deploy to hurricane ravaged areas of the country is a special challenge and responsibility.  Adjusters are typically put on standby for hurricanes, as the hurricanes form and approach the United States.  Once on standby, adjusters should not be idle.  They should prepare for their eventual staging and deployment to the catastrophe.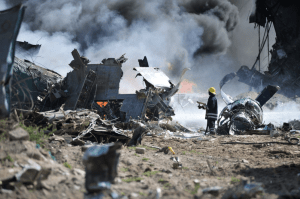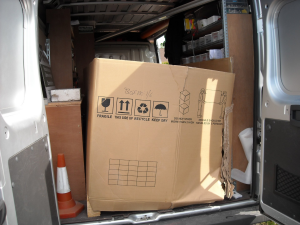 Preparation for deployment should be an ongoing process for all catastrophe adjusters.  Deployment to hail, wind, and tornados needs preparation.  Deployment to large-scale events, such as hurricanes, floods, earthquakes, and wildfires needs pre-planning and preparation.  One of the obstacles in large-scale events is the lack of basic services and supplies, such as housing, fresh water, sanitation, fuel, (and now) masks, gloves, and hand sanitizer.
Adjusters need to prepare for deployment to areas with limited resources.  This means you will need to bring what you need with you.  Make a list, check it twice.  We have asked our staff for some of the items that they like to bring and what is necessary to bring with them to a large catastrophe event.
Here are a few of the items you may want to consider.  Many are self-explanatory while others are unique to each adjuster.
Xactimate loaded on computer
Computer & Printer
Extra Ink Cartridges
Ladder
Digital Camera, back-up camera, extra batteries & extra memory cards
Tape Measure, Extra Tape Measures, 30 ft
100 ft Tape Measure
Laser Measuring Device (Optional) with extra batteries
Pitch Gauge/Pitch Tool
Shingle Gauge
Chalk – Sidewalk Chalk for marking roofs
Clipboards
Scope Paper, Graph Paper & notepads
Pens, markers, highlighters, etc.
Work Gloves
Cougar Paws or Roof Climbing Footwear
Extra Cougar Paw Pads/Soles
Rain gear
Extra Batteries for all your equipment
Coffee Maker & Enough coffee for a month & Travel Mug
Breakfast bars & energy bars
Bottled water (Not only to drink but to brush teeth with since water may be contaminated)
PPE Equipment with the "New Normal"
Wet wipes and hand sanitizer
Face masks
Latex Gloves
Waterproof boots due to mud and water in homes
Enough medicine for a month on the road, again stores and pharmacies may not be open
Medicines – 90 Day Supply if possible
Clothes and extra socks for a two-week period
Office Chair
Fiberglass/plastic folding office or workspace table
Sleeping bag and pillow
TP Bathroom Tissue
Bath Soap
Ice Chest/Cooler with ice & supplies
Maintained, reliable vehicle prior to deployment
Toolbag
Gas Cans of fuel – Properly Stored – For Critical Events
Something personal to remember your loved ones
Mid-America wants you to be prepared and ready to deploy.  Always remember that your personal safety and health is paramount in these times.
Remember to take some time every day to take care of yourself, eat properly, and stay healthy!
Mid-America looks forward to seeing you on the next event or deployment!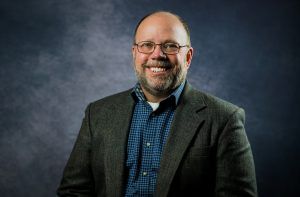 THE INSIDER
Working claims inside out
"Hope Smiles from the threshold of the year to come,
Whispering 'it will be happier'…"
― Alfred Lord Tennyson
2020 has created some unique challenges for all of us and hope may appear as a distant memory from days gone by for some. I would like to tell you, there is tremendous hope smiling on all of us as we move further into 2020. The fruits of our labors are producing many opportunities with new clients across the United States.
While we wait for Mother Nature to do her part in creating the opportunity to put larger numbers of our great desk adjusters to work helping our clients, we are assisting our clients with late report Hurricane, pre-litigation, and litigation claims. We are cultivating more opportunities in handling daily claims, which in turn creates more opportunities to put you to work.
As the weather prognosticators keep predicting a busy storm season, know that we at Mid-America are working hard for you. We will continue to forge and strengthen our relationships, improve our infrastructure, and prepare to get you back in the saddle.
Here's to your Health and Hope for a Fantastic 2020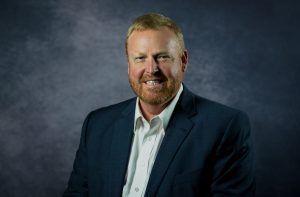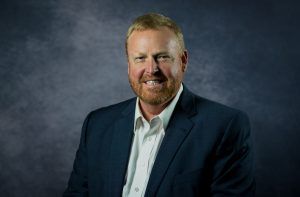 THE OUTSIDER
Outstanding in the field
I would like to take this opportunity to say "Thank You" to our amazing field adjusters.  As adjusters, we understand what it takes to research the policy, identify the damage, estimate the cost of repair, and report all of this to the client. We call this "Adjusting the Claim".
With the challenges we have faced in 2020 related to the Covid-19 pandemic, it has been more and more important to "Adjust the Customer".
Customer service is what we do… it's what we sell…it's who we are…but Rona has added additional challenges when dealing with Mr./Mrs. Policyholder.  Do I wear a mask or not?  Maintain social distance.  Can I inspect the interior? Should I inspect the interior?  Claim Experience…. Cycle Times…
Needless to say, there is a lot going on.
I am very proud to be a part of the team we call our Field Adjusters.  You have continued to answer the call and perform at the highest level, all the while keeping our valued customers and their policyholders informed and comfortable with the claims process.
Again I say "Thank You" for what you do every day.
FABULOUS FEEDBACK FORM
Hey! Got something to say? We want to hear it. Just fill out the form below and give us your feedback.